Scales of War
Rivenroar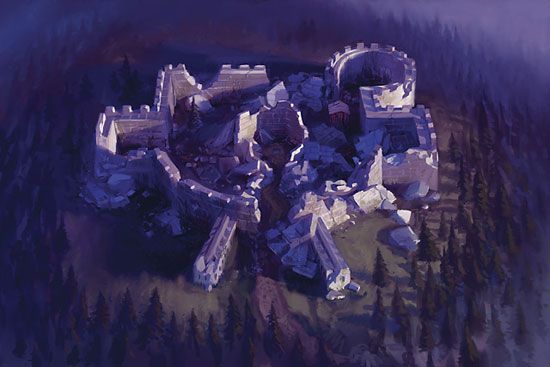 The castle itself and its catacombs housed the Rivenroar family (living and deceased) long ago.
Some other local families of note used the catacombs as a place of interment as well. These families and the Rivenroars had more than one thing in common, a reverence for Vecna.
It was used by the hobgoblin warchief Sinruth as headquarters for his goblinoid army and undead allies.